Hot Rolled Sheet/Coils
Hot Rolled Sheets/Coils
We offer a wide range of Hot Rolled and Cold Rolled Steel Sheets that is available in different width and thickness. Hot rolled coils, sheets are the largest product category in terms of both sales volume and revenue. Hot Rolled Coils are primarily used for making pipes and have many direct industrial and manufacturing applications, including the construction of tanks, railway cars, bicycle frames, ships, engineering and military equipment and automobile and truck wheels, frames and body parts. Hot Rolled Coils are also used as feedstock for cold rolling mills where they undergo further processing.
---
Thickness: 1.60-4.00mm
Width: 1000mm to 2000mm
Length: Customised
Makes: SAIL/TATA/ESSAR/JINDA
Grades: IS 1079; SAE 1006;IS 2062/ Fe 410; SAE 1008; ASTM A 36; SS400
MS Plates
We maintains stock of Steel Plates manufactured by finest mills around the globe which makes the quality of plates we supply most reliable and appropriate. We offer complete range of Structural Steel Plates / High Tensile Steel Plates , Boiler Quality (BQ Plates) / Pressure Vessel Quality Steel Plates , Ship Building Steel Plates.
---
Thickness: 5 mm to 160 mm
Width: 820mm to 2500mm
Lenght: 2000 mm to 240000 mm
Material Grade: IS 1079; SAE 1006;IS 2062/ Fe 410; SAE 1008; ASTM A 36; SS400
Make: SAIL/ESSAR/JINDAL/TATA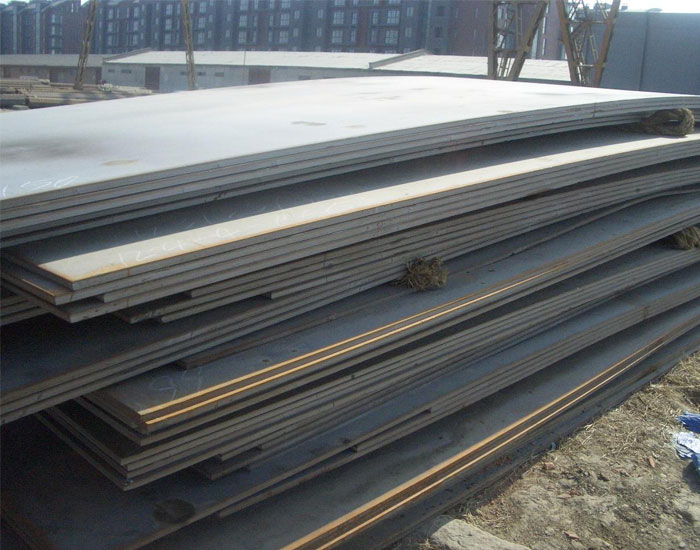 Chequered Sheets
Chequered plates with distinct design and highly slip resistant. It can be easily configured into a variety of designs and patterns as per the client's requirement. We are a a leading provider of quality chequered plates with quality and functionality that meet international standards
---
Thickness: 3.00 to 10mm
Width from 1000-1500mm
Length: can be customised
Chequered Pattern: tear drop
Grade: IS 3502/IS 2062 grade "b" killed
Make: sail(rsp), essar, jindal