Galvanized Sheets
GP Sheets/Coils
This is Cold Rolled Sheets/Strips coated with zinc metal. Process is known as Galvanising. Used in roofing, paneling etc. GP sheets are normally produced by Hot Deep Galvanising of CR Sheets/Strips in liquid zinc bath. GC sheets are obtained upon corrugating of GP sheets in corrugating machine.
Although not practiced in India, GP sheets are also produced by electroplating of zinc on CR sheets/strips when the process is known as Electro-Galvanising. Galvanised coils sheets are used mainly in roofing, paneling, automobile bodies, Trunks/Boxes, Ducting, Cooler Body, etc.
---
Thickness: .20mm – 3.00mm
Width: 600-1500mm
Zink Coating: 90-275 gsm
Temper: Soft/Hard
Grades: CQ/D/EDD/
Standards: IS 277, JIS G 3302, ASTM A653, AS 1397, EN 10142, EN 10147, DIN 17162 and ES C.D7.001
Make: Essar/TATA/Jindal/Bhushan/Indian
GPSP Sheets/Coils
Mainly produced by Tata steel under brand GALVANO as well as by other producers like Jindal/Indian/Bhushan. GPSP sheets are ideally used in making panels and the bodies of buses and sheet metal parts of electronic appliances. Superior zinc adhesion is achieved to the sheets and coil forms. Its benefits includes Consistent thickness, superior surface finish & absolute flatness, highest corrosion resistance, uniform and superior zinc adhesion, optimum formability, superior paint adhesion.
---
Thickness: 50 – 2.00mm
Width: 600-1500mm
Zink Coating: 90-275 gsm
Temper: Soft/Hard
Surface: Chromated/Zero spangled/Oiled
Grades: CQ/D/DD/EDD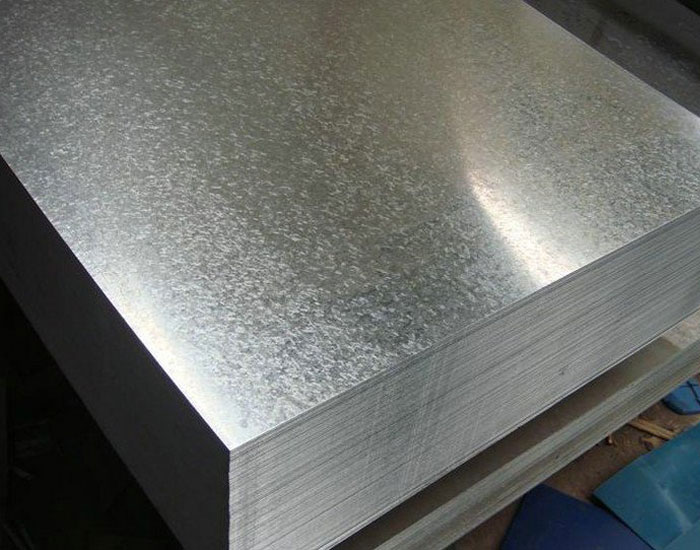 Galvalueme Sheets/Coils
GALVALUME COILS/SHEETS is a superior product renowned for its excellent corrosion resistance and heat reflectivity. The alloy coated product nominally contains 55% aluminum, 43.5% zinc and 1.5% silicon by weight. Applied by the traditional hot-dipping process, the product is ideal for applications requiring superior corrosion resistance and heat reflectivity, typically required for building construction, appliances, and IN several non-exposed automotive components. The product's shiny spangled appearance is attractive and can be used without painting.
---
Make Jindal .80m to .50mm
Width 1000-1250MM